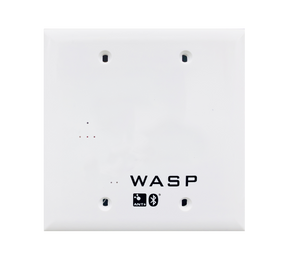 WASP-POE-4 is a four radio N550 bridge for sensor devices to communicate through Ethernet networks  to other devices or over the Internet.  WASP-POE-4 provides a data gateway for monitoring, recording and analyzing ANT data remotely.  This four radio bridge allows for simultaneous management of multiple sensor protocols (ANT+/ANT/BLE). Standard radio configuration (ANT+/ANT+/BLE/ANT+).  If you would like a different configuration, please make a note when you order.
WE CAN ONLY SHIP PRODUCTS TO THESE COUNTRIES!: Certified to ship to FCC (USA), CRC (Colombia), FCC (Peru), SIT (Guatemala), IC (Canada), CE (UK & EU Member Countries), RCM/R-NZ (Australia/New Zealand), ICASA (South Africa), ECAS/TRA (UAE-customer must obtain a customs clearance permit),KSA/CITC (Saudi Arabia-requires customs clearance/pre-inspection), MIC (Japan) IMDA (Singapore), FCC/IC (Chile), MoC (Israel), Dominican Republic, Costa Rica, NR-ETA (India), Peru, and ICT (Qatar- customer must have Importer Registration Number).

Customs- We are NOT liable for the payment of any customs charges, tax fees, or tariffs assessed by your country.
Your WASP purchases comes with a limited One Year Warranty.  NPE will repair or replace any unit found to have a manufacturing defect within the warranty period, provided that notification is given within the warranty period and the product is returned to NPE.  The warranty period is determined from initial product shipment date from NPE.  Mishandling of the WASP unit is not a manufacturing defect.